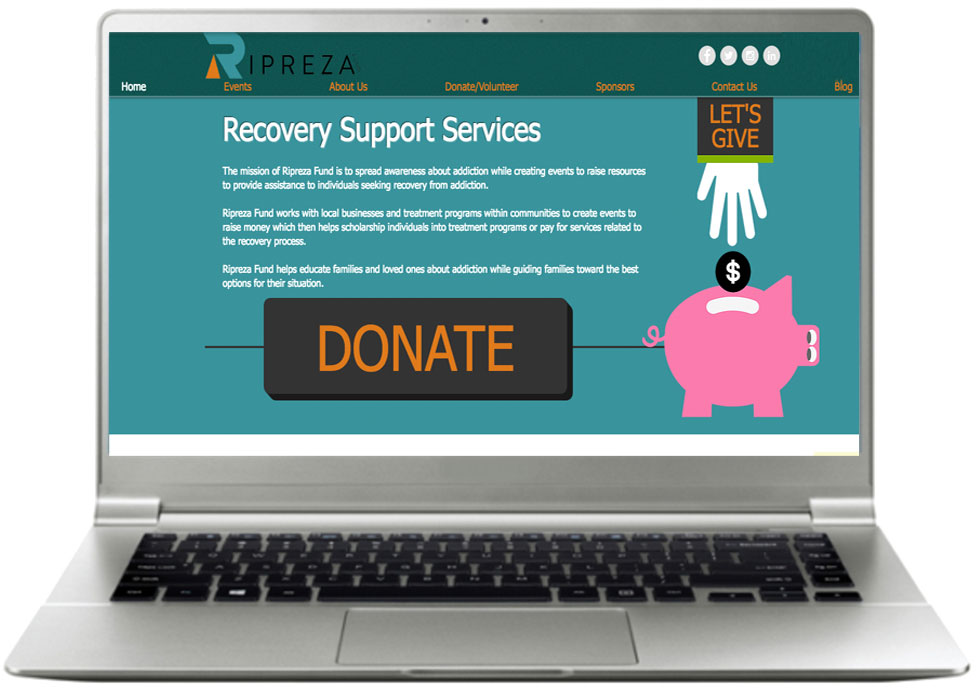 Web Design & Search Engine Optimization (SEO)
Having and website is important. Finding your website is key. If they can't find your website, it doesn't matter how great it looks. If they can't find your website, you may never earn their business.
If your business doesn't show up on the first (or at least the second) page of their search results, chances are they are going to go to the competition--who does show up on the first page.
We can get a basic website up and running quickly for as little as $1000 (limitations and exclusion apply).
See website examples:
Personalized Icons
Once you have your logo, font and colors we can work with you to create whatever personalized graphics your business will need.
Want to customize your website with your own branded icons? We can do that. Need to create a brochure to leave with potential customers. We can do that to?
Do you create presentations for potential customers and want a customized template to further highlight your company? We'll create one.
Take your business to the next level with stylized icons and graphics to further represent and brand your business.
Branding & Logo Creation
Your brand isn't just your logo, it is everything your business presents--an email, a brochure, your website, business cards, letterhead. Your brand should be organized and unified.
Could your logo use a refresh? Does you business even have a logo? Even if your logo is "just" the name of your business, it represents your business wherever it is used. Make sure your logo represents you, your company, and the image you want to present.
From the color to the font, graphics to the general shape we can work with you to create the logo that perfectly captures your business so existing and potential customers recognize your company BEFORE you even personally connect with them.
Once your logo is created we will work with you to create any and all other materials you need to present your business through whatever medium you need.
Social Media Management
Facebook, Twitter, Instagram, Pinterest, Linked In...
With all the different platforms, keeping up can be an overwhelming task on its own--let alone keeping up with content to keep followers interested and engaged with you and your business.
Not every platform is right for every business, but no matter the platform we can work with you to create the social media presence your business needs because...No matter what your business is, it SHOULD be on social media platforms.
Whether it is information, pictures, ads, other promotions or simply bringing them back to your website social media can help draw existing and new customers to your business.
We can work with you to create and manage the best platforms to promote your company or teach you how best to manage those platforms for yourself.
Graphic Design
Beyond icons, graphics are a great way to promote your business. We can work with you to create graphics for your website, brochure, presentations or even to accompany your social media posts. No matter who they are, your customers are VISUAL.
You know the saying... "A picture is worth a thousand words"? Well, in the current online, fast-paced culture we live in this has never been more true. Whether digital or print, content containing graphics capture and engage customers far more than content without them.
Take your content to the next level with graphics representing your business instead of stock images.
Advertising & Promotion
Online. Newspaper. Magazine. Banners. Get your business noticed with personalized promotions & advertisements.
Ads need to capture the image of your business, while enticing customers to find out more--by visiting your website, contacting you by phone or email, or visiting your place of business.
Photography, Drone Service, & Editing
Ordinary to Extraordinary!
Stock pictures can be great to "fill the space," but just like everything else, the pictures you use truly should represent your business & brand.
We can help with taking and editing pictures to show you, your business and your products in the best way possible.
Already have pictures of your work? We can take the amazing pictures you have promoting your business to the next level. Turn a good picture into and great picture and step up your business image.
We also offer a drone service with HD photo and video service. If you want photos and videos or your projects from the air, or want "follow footage" for something you are working on, our drone service can get the job done. We can provide the "raw footage" or help with editing and assembling for posting to Facebook, YouTube, or even your own website.
Before & After (View the gallery here)